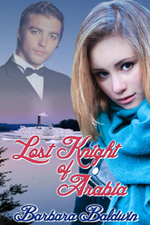 LOST KNIGHT OF ARABIA
To whoever finds this journal:
I started out this rainy November morning in 1988 as an archeology intern uncovering sunken treasure from the Steamboat Arabia, but due to circumstances I don't understand, at the end of the day I found myself on board the Arabia, back in 1856, the year she sank.
Thus Brianna begins her journal, finding herself rescued by Jake Worth, a passenger on the Arabia; a man with secrets of his own and no desire to be responsible for another human being. But fate has thrown them together, and while Bri can't explain how she got there, she is fascinated by the fact that she is living the history she has only read about.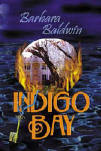 INDIGO BAY
A wonderful time travel romance, full of suspense and adventure! While past and present travel parallel to each other, Mica and Logan are drawn into intrigue where mystery and treachery intertwine and threaten their lives and their love.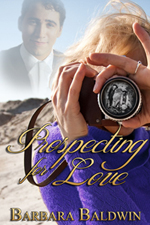 PROSPECTING FOR LOVE
Take two old prospectors who have turned into ghosts, one modern day writer/ photographer, and one handsome, if somewhat absent-minded mine owner and mix them up with an explosion gone awry in the Nevada mining town of Peavine. Add to that a time difference of over 145 years, and the chances for romance, mishaps and mayhem are as abundant as gold mines in Nevada.
PROSPECTING FOR LOVE is a light-hearted read and at times hilarious as Zeke and Lucky attempt to keep Ellie in line while trying to discover what went wrong the first time in history so they can prevent it from happening again.